Day 2 was spent traveling from Nanyuki to Mt. Kenya National Park and hiking to our first hut (Old Moses).
Back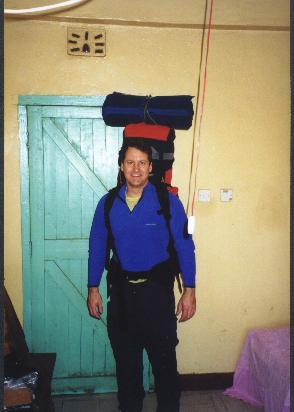 Packed up and ready to start the hiking.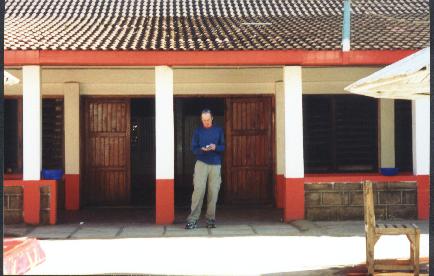 Andy at the local restaurant during breakfast.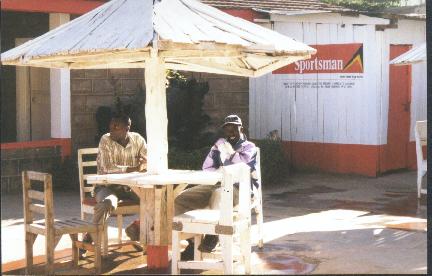 John (right) - one of our porters.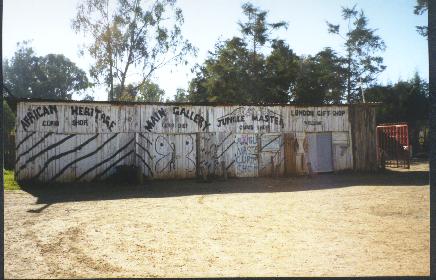 Part of the 'No Hassle' shops (closed here) with all the carvings.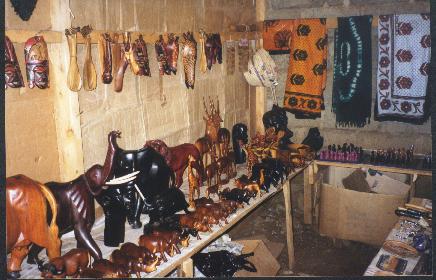 In one of the shops.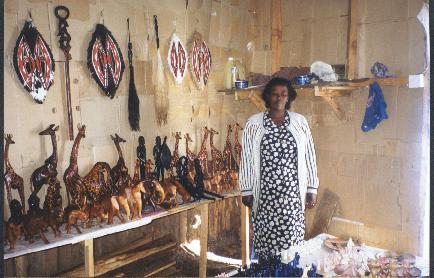 Charity's shop.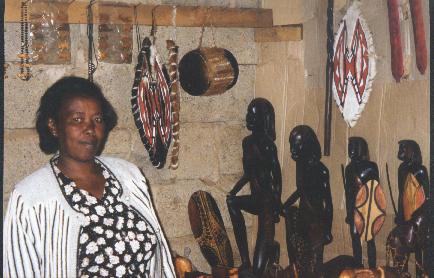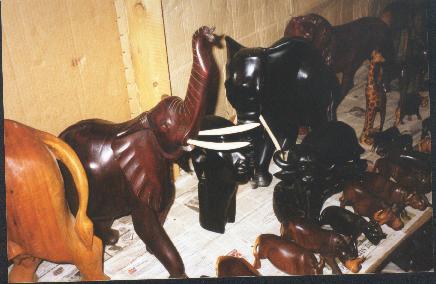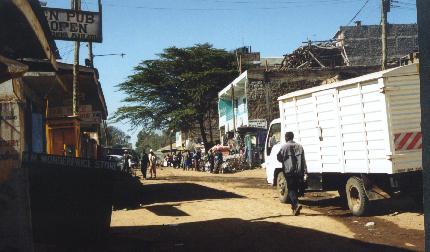 More daily life in Nanyuki.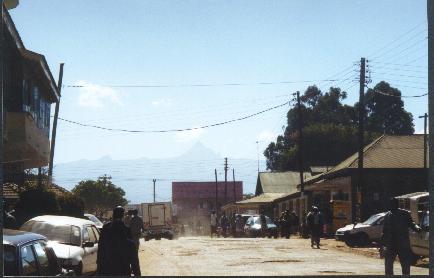 Mt. Kenya from Nanyuki.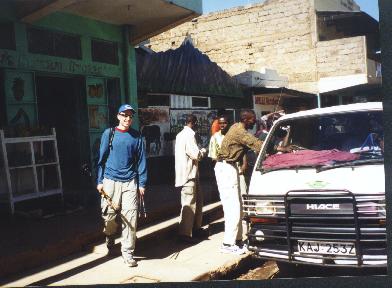 Andy with the van where we were stuffed like sardines.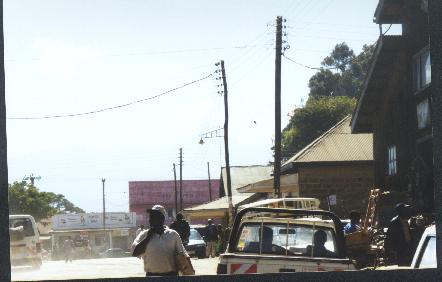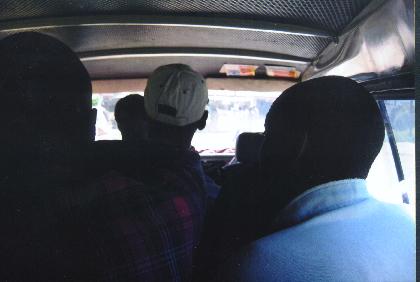 Our sardine can.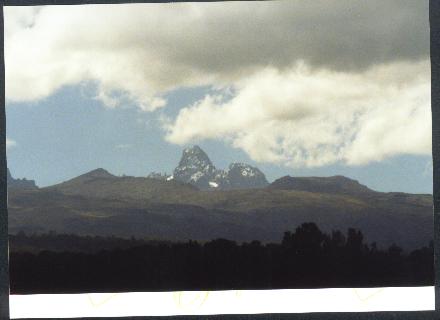 Getting closer.....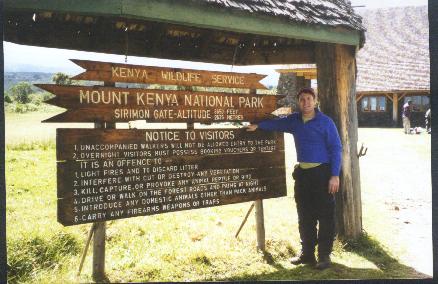 Park entrance - Sirimon route.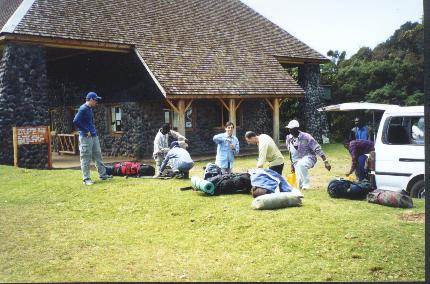 Unpacking the van with another group.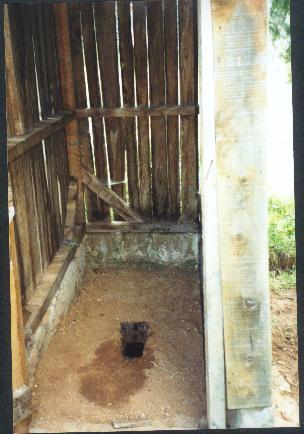 Restroom accomodations are getting slimmer.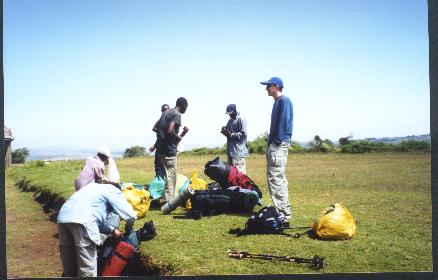 Andy during the repack effort for the hike.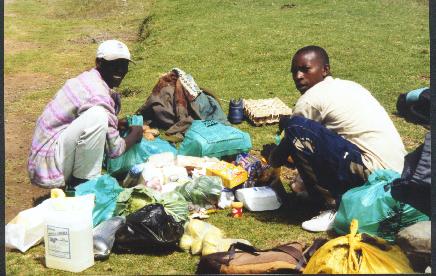 John & Stephen prepping the packs.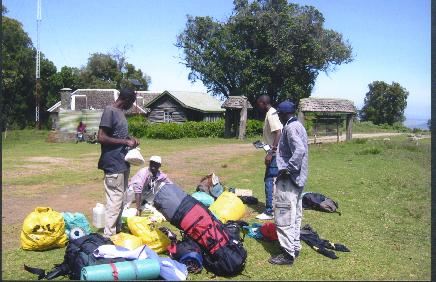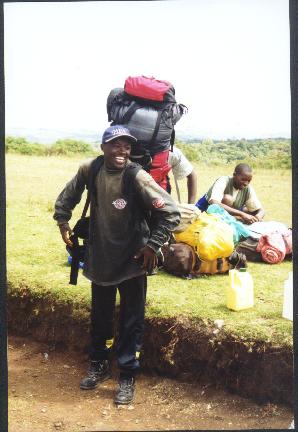 John carrying my pack filled with my stuff, his stuff, and some food.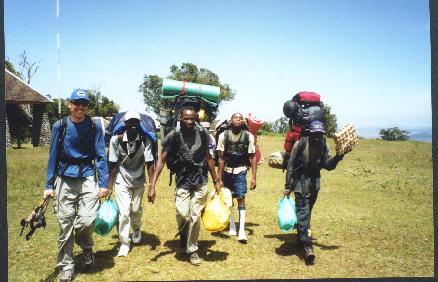 Finally.... on our way.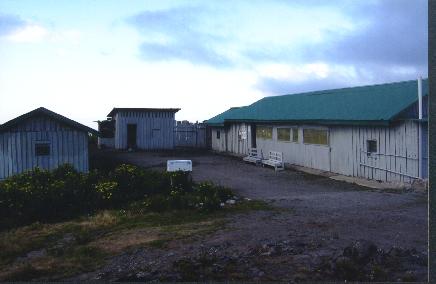 The Old Moses hut.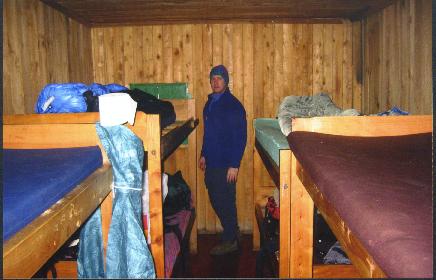 In our nice room. We were the only ones staying that night.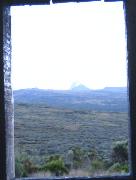 Mt. Kenya from our bathroom window.