Day 6 was spent moving from Shiptons to the Austrian hut at the base of the mountain.
Back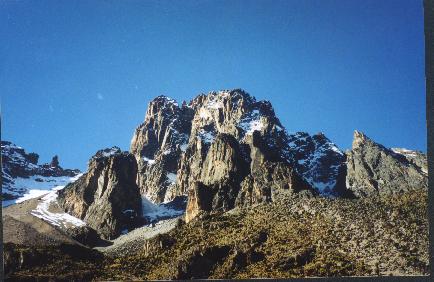 Clearer picture of Mt. Kenya from Shiptons. Nelion Peak is top left and Batian is top right. Pt. Lenana is off a bit more to the left.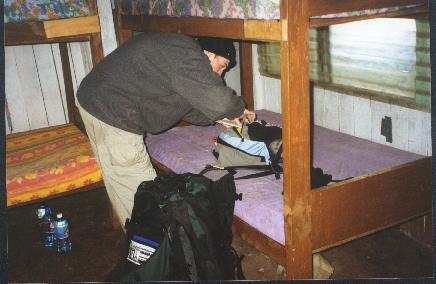 Andy packing his gear for the move.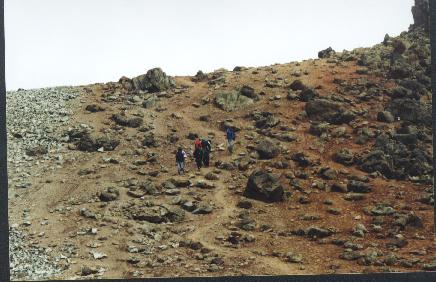 Andy, Paul, John, & Stephen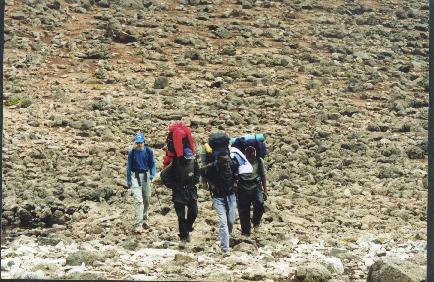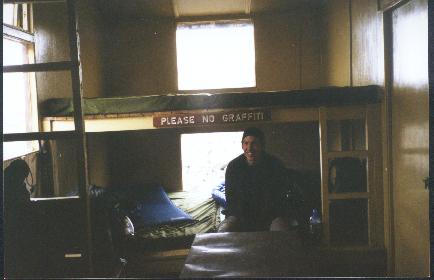 Andy in our new digs (Austrian Hut).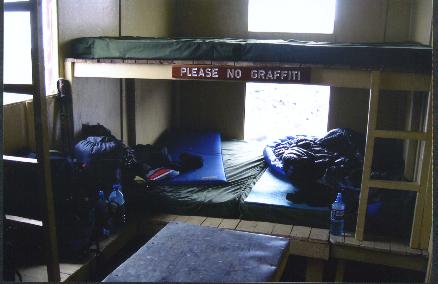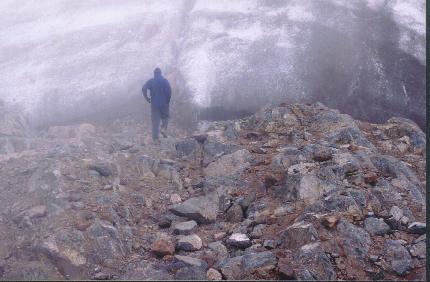 Peter heading toward the glacier's edge.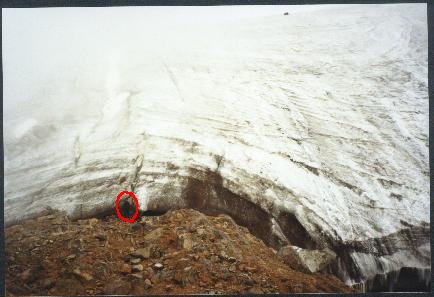 A side portion of the glacier. I am standing at the edge of the glacier on the left side (in the red circle).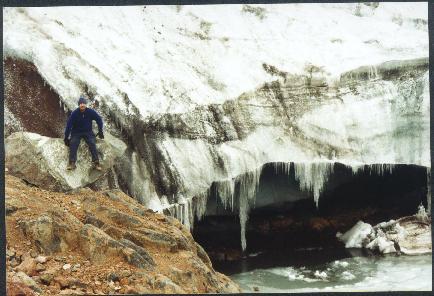 Peter at another part of the glacier.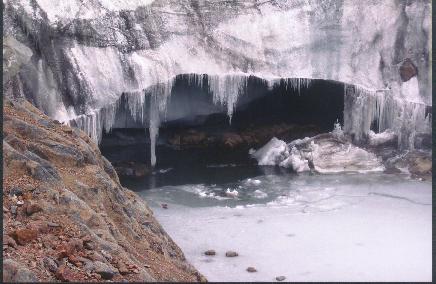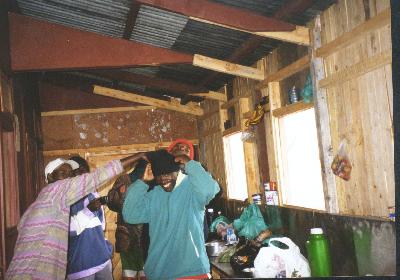 The merry band - John, Paul, John, Stephen (L to R)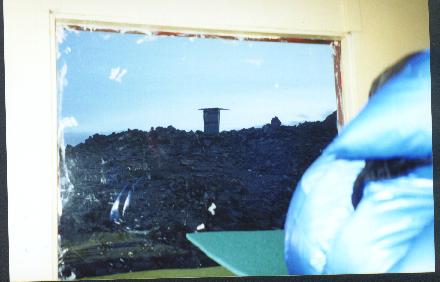 A look at the lone outhouse from our window.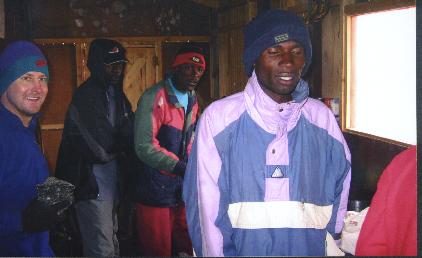 Peter showing off his volcanic rock souvenir.